Choose a home protection plan that's right for you.
Don't let a broken appliance leave you heated.
Get HomeSafe and you won't pay for covered home repairs again. Appliance, electrical and even plumbing repairs are all bundled into affordable monthly payments.
100% of covered repairs are paid *
Highly customizable plans
Trusted, local pre-screened technicians
Easy, flexible payment terms
30-day money-back guarantee


*Deductible may apply.

Pre-Screened ProsTRUSTED TECHS

We'll Be There For You24/7 SERVICE

Your Home. Your Terms.FLEXIBLE PAYMENTS
HomeSafe markets service contracts administered by Armis
Relax And Enjoy Your Home
With HomeSafe, you don't have to worry about huge repair bills when a covered system or appliance breaks.

Licensed Technician Network
You can choose local pre-screened technicians that are qualified to repair your home systems and appliances. Each technician is dispatched ensuring that you'll receive prompt service from the leading home repair experts in your area.

Major Systems Covered
The question isn't whether or not a breakdown will happen. No matter how diligent a homeowner is when it comes to maintenance, the fact is, anything with a working part will wear out or fail over time.

Appliance Coverage
You know better than anyone the kind of toll your appliances take from everyday use. We can customize a plan for you that covers all of your most used appliances that you and your family rely on every day.

Peace Of Mind
Your home is your family's biggest asset. Rest easy knowing that a home protection plan will minimize the expense and save time when a covered item breaks down due to normal wear and tear.

Easy On Your Budget
A large repair could put you back $2,000 – $5,000 or more. A HomeSafe service contract is relatively inexpensive, and includes additional services you'll need to survive a major home system repair.

Flexible Payment Plans
Talk to us about your budget and what kind of payment plan would work for you. Home Safe will create a custom, stress-free payment plan that fits your financial needs perfectly.
How Do I Get Coverage For My Home?
We can customize coverage for any home, family, and budget.
Request Free Quote
Get started by telling us about your home and it's systems.
Personalize Coverage
We help you personalize the best options for your home and budget.
Choose Your Plan
Finally, choose your coverage level & protection plan.
Could You Afford To Replace A Major Appliance Today?
A home protection plan from HomeSafe takes the unexpected expense out of home repairs.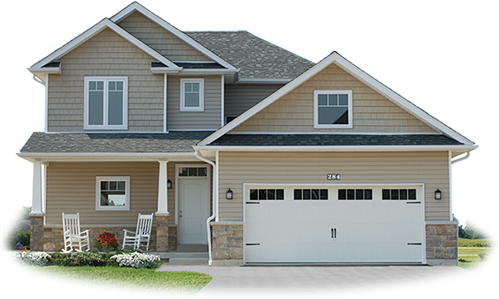 View Sample Policy
Month-to-Month Home Protection Plan
| WITHOUT COVERAGE | WITH HOMESAFE PROTECTION* |
| --- | --- |
| | $0 |
| | $0 |
| | $0 |
| | $0 |
* Deductible may apply.
Save Yourself Thousands In Potential Home Repairs.
Protect your budget from costly home repairs with HomeSafe.
GET FREE CUSTOMIZED QUOTE